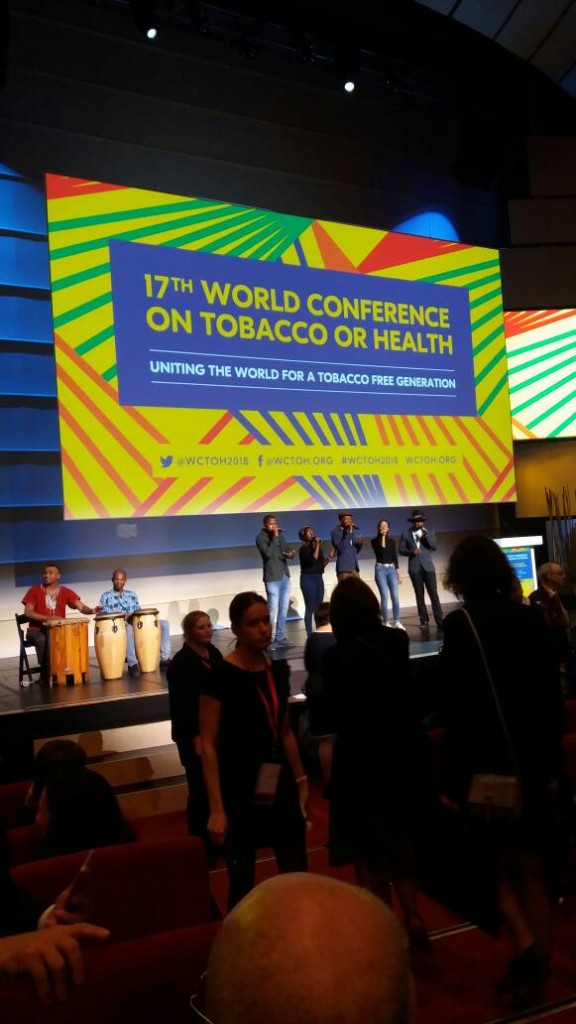 Stopping Tobacco Organisations and Products, STOP, a global tobacco watchdog that will engage in tobacco monitoring and awareness through data collection and reporting has been launched.
The initiative was launched March 7 at the ongoing 17th World Conference on Health or Tobacco, WCTOH in Cape Town, South Africa. Michael Bloomberg and Bloomberg Philanthropies made the announcement at the start of the three-day event placed under the theme: "Uniting the World for a Tobacco Free Generation."
At the opening plenary, speakers called for a renewed focus on the tobacco control policies that are proven to help users quit, and to prevent non-users from becoming addicted. Citing the theme, a statement from the organisers says it "recognises that international collaboration is vital for tracking tobacco use, which remains the world's leading preventable cause of death, killing more than seven million people each year."
Meanwhile, Michael Bloomberg disclosed that the Bloomberg Philanthropies would be providing US$20 million in funding. The new Bloomberg initiative, it is expected, would expose how tobacco industry targets kids, fights life-saving solutions across the globe. He disclosed that global tobacco control measures have saved nearly 35 million lives around the world as the tobacco industry is in a desperate move recruit new users.
The South African Health Minister, Dr. Aaron Motsoaledi said the event will serve as avenue "to address this epidemic by working together to protect present and future generations from the devastating health, social, environmental and economic consequences of tobacco consumption and exposure.
The WHO Director General, Dr. Tedros Adhanom Ghebreyesus noted that tobacco use is a stumbling block to sustainable development on all fronts. "Now is the time for leaders to implement strong policies proven to protect their citizens from tobacco," he appealed.
Dr. Vera Luiza da Costa e Silva, Secretariat Head of the WHO Framework Convention on Tobacco Control, FCTC, said tobacco control was at the heart of the new Sustainable Development Agenda. She called for an acceleration in the implementation of the WHO FCTC. She also urged states to become parties to the Protocol to Eliminate Illicit Trade in Tobacco Products for it ease the attainment of 2030 goals and save millions of lives.
The Executive Director of The Union, Secretariat for WCTOH, José Luis Castro, observed that as the communities are gathering momentum to protect health and economies from the devastation of tobacco use, the tobacco industry is stepping up efforts to extend their market by all possible means. "We must be single-minded in our focus, and work to strengthen the future WHO FCTC measures in all countries around the world."
The work of the Conference ends on March 9, 2018. The Cameroon Coalition for  Tobacco Control  (C3T) participates through its President, Dr Flore Ndembiyembe.  Mr. Pascal Awono,  Technical Secretary of the Multisectoral Tobacco Control Commission and, Nformi Sonde Kinsai, Journalist,  member of the Press Tobacco Control Committee (CPAT) also took part.